What's In Your Kit Bag?
A look inside the kit bags of Magnum photographers in the field
Magnum Photographers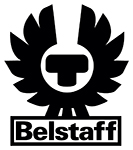 A Magnum X Belstaff Collaboration
To mark a collaboration between Magnum and Belstaff on a field bag, Magnum photographers turn their lenses to their equipment, offering an insight into the key items they take with them on assignment, and what they pick up along the way.
Newsha Tavakolian
Newsha Tavakolian took a trip with her husband out of Tehran to Iran's mountains, for a breath of fresh air. In the days following her trip, the Magnum nominee had a workshop near the dried-out Urmia lake. The above photographs are from this trip.
Kit: Hasselblad H4D, Canon 5d Mark2 along, 5 batteries, a memory card reader, a small pouch for memory cards, iPhone charger.
What is the most difficult shoot to pack for?
I often work with studio lights, while reporting outside. That is already a challenge, with wires and batteries and stuff to carry around. If you forget anything, nothing works.
What have you forgotten to pack?
Sometimes the smallest things are the most important. Tripods are also really annoying to bring along; they are odd-sized, heavy, complicated to carry. Recently, I dragged the thing along, in public transport, walking. When I had finally set everything up I had forgotten the release plate, the small piece of metal that connects the camera to the tripod.
What shouldn't you have packed?
When you live in Iran you tend to bring back a lot of things from trips abroad. I have carried bags filled with cat food, sat on planes with lamps on my lap and once checked in a two-person mattress. Iranians are masters of packing, our luggage is always overweight and we always have several other bags hanging from us while boarding. In my case, I always have to add cameras, my laptop and wires to this. So what I shouldn't have brought? Believe, I need it all.
Jonas Bendiksen
Jonas Bendiksen is heading from his home in Oslo, Norway to shoot an assignment in Florida.
Kit: Two Sony cameras (A7R ii and RX1 35mm), a Canon 5D mark III, plus a few lenses, a couple of LED light plates.
Aside from photo kit, what's in your travel bag?
A noise-cancelling headset for the flight, computer and two hard drives, a notepad, an enormous tangle of chargers, USB cables and all that in doubles, charged batteries, and a small piece of crashed space rocket I've kept in my bag since I photographed space junk for my book Satellites. I'm not superstitious, so it's not a talisman, no magic, more like a comfort blanket.
What have you forgotten to pack?
The list is long and embarrassing. I've left my laptop behind in the security screening on the outbound leg of a very critical shoot. Lenses, memory cards. Passport, money. I don't think I've ever left without some sort of camera, but I think I've committed most of the other imaginable blunders.
What shouldn't you have packed?
I'm not a super light packer, I tend to bring a little extra for redundancy or comfort. My wife is always telling me I pack too much. I've left my beloved Leatherman tool in my hand luggage and had it confiscated. But that's nothing compared to the guy that was standing in front of me in line last time I flew out of Oslo airport: He had a 2-foot long wood saw in his hand carry.
Jérôme Sessini
French Magnum Member Jérôme Sessini is shooting in Paris, covering political protests and activism.
Kit: 2 Olympus cameras, batteries, and a flash.
Aside from photo kit, what's in your travel bag?
A book, a zippo lighter, a flash light, a notebook and Tiger Balm. I like the possibility to carry everything I need for a travel in a compact bag, especially on the plane.
What is the most difficult shoot to pack for?
When I traveled to Iraq last November. It's hard to find the right compromise between lightness and right equipment. Plus, I never know how long I'm traveling. Sometimes I need a small bag, sometimes a bigger one.
What have you forgotten to pack?
Recently I forgot the flash trigger. I used a small flight light instead.
Michael Christopher Brown
Magnum nominee Michael Christopher Brown is heading to a refugee camp in Kenya for a job.
Kit: two Sony cameras, several Leica lenses and a variety of other small equipment to compliment.
Aside from photo kit, what's in your travel bag?
Laptop, hard drive and power cables, international charger, ear plugs, eye shade, headphones, notebooks, pens, glue for travel journal, headlamp, kindle, passport and documents, and batteries.
What is the most difficult shoot to pack for?
Every shoot is a bit different and I vary the contents of my bag to fit the assignment. For example, if shooting in the outdoors I might bring plastic storm cover guards to protect the camera from the elements, and bring more portable battery chargers and car chargers if I'm in an isolated area without electricity.
What do you bring back from your travels?
I always bring back artifacts, whether they are t-shirts or hats, medallions, sculptures, anything I can find during the travels. I often end up carting them back in the camera bag.