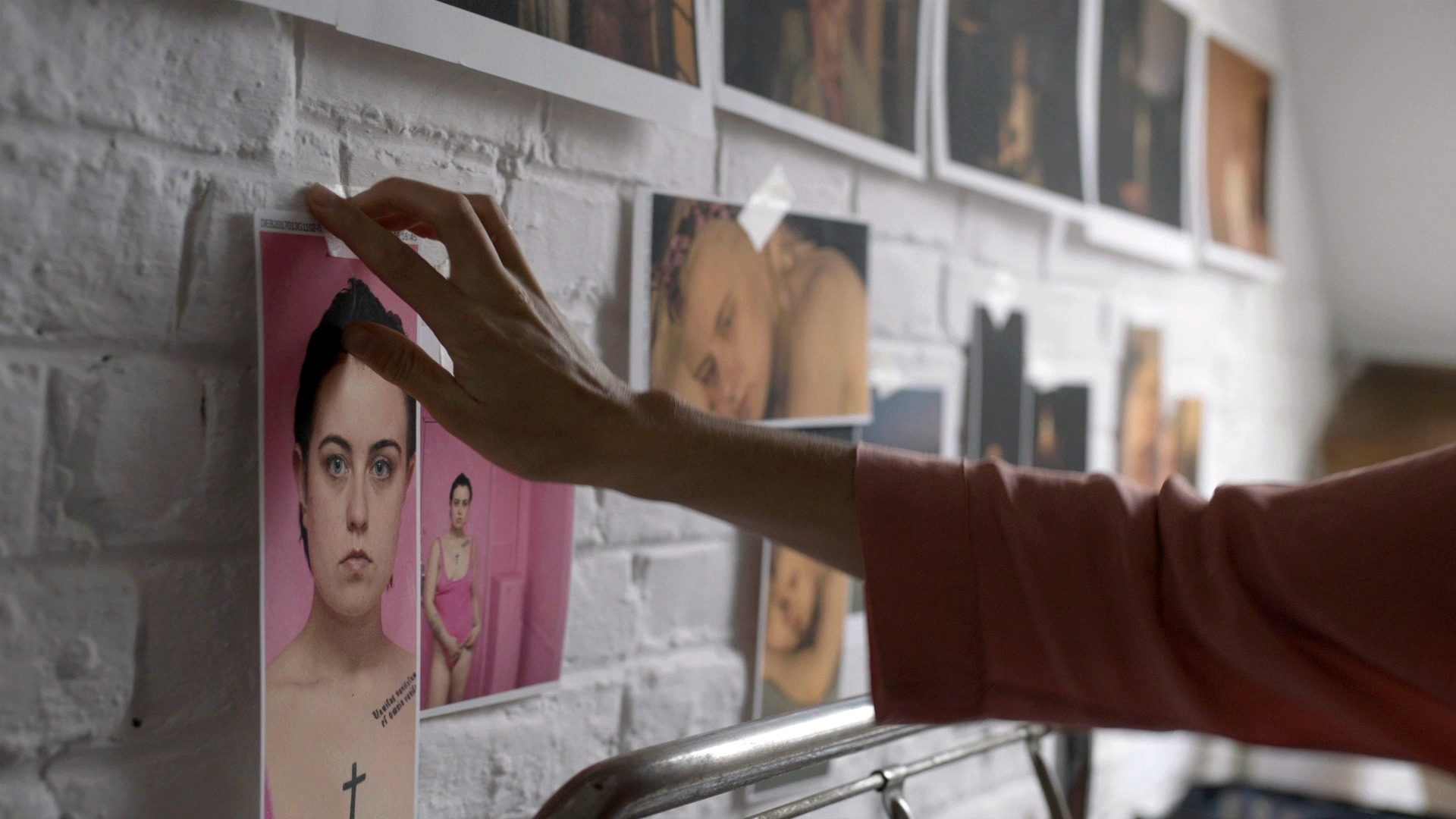 Bieke Depoorter on trust, intimacy and chance encounters
The relationships that Bieke Depoorter establishes with her subjects are key to her approach to her work, and at the foundation of her artistic practice. Accidental encounters are often the starting point for projects: some of them leading to relationships which are years long. The ways these interactions naturally develop dictate the nature of Depoorter's work. In our third on-demand course, Depoorter delves into her philosophy on working with people — one that is rooted in the idea of being "a person first, photographer second" — while also exploring the complexities that come with this approach.
Through a curriculum of 17 lessons, Depoorter shares how she builds trust with her subjects in a short space of time, allowing her to create intimate portraits of near-strangers. Drawing on her main bodies of work, she explores the benefits and complexities of photographic relationships. In this course, discover how to develop and maintain momentum while working on long-term projects. Learn with Depoorter now and gain advice on the editing process, sequencing your images, and the considerations around presenting your work in both photobooks and exhibitions.
Some materials and scenes within this course contain adult content.
GIVE AS A GIFT
Add to cart - $99
17 Lessons
Depoorter shares her artistic journey—from her very first photographs to her latest projects—revealing the lessons learned along the way.
3+ Hours
In-depth lessons totaling more than 3.5 hours of content, covering a range of topics, from how to photograph people to exhibiting your work.
24/7 Access
No deadlines or time limits. Enjoy the content at your own pace, available online 24/7.
About your tutor
Bieke Depoorter (b. 1986) received a master's degree in photography at the Royal Academy of Fine Arts in Ghent in 2009. Three years later, at 25 years old, she was selected as a nominee of the photo cooperative Magnum Photos, where she was named a full member in 2016.
Depoorter has won several awards and honors, including the Magnum Expression Award, The Larry Sultan award and the Prix Levallois. She has published four books: Ou Menya, I am About to Call it a Day, As it May Be, and Sète#15. She worked together with Aperture, Editions Xavier Barral, Edition Patrick Frey, Lannoo, Hannibal and Le bec en l'air to publish these books.
What you'll learn
Finding photographic projects
Depoorter shares her approach to developing long-term projects, embracing accidental encounters and the "side paths" that lead to projects
Collaborative portraiture
Understand the benefits and the challenges of collaborative approaches to portraiture, and hear from one of Depoorter's long-term collaborators, Agata
Build trust and relationships
Discover how the Magnum photographer builds trust with her subjects, allowing her to create intimate and atmospheric portraits of near-strangers
Embracing limitations
Depoorter discusses the narrative limitations of photography as well as the genre's technical limits, and how to embrace such challenges
Solving the puzzle
Receive advice on editing a project, and learn the strategies that can be used to help work out a difficult process that Depoorter likens to solving a "puzzle"
Presenting your work
Watch an in-depth exploration of Depoorter's celebrated photobooks, from the original dummies to the final publications, and gain advice on presenting your work in exhibitions