Announcement: The Graduate Photographers Award 2017 Winners
The winners of the Graduate Photographers Award 2017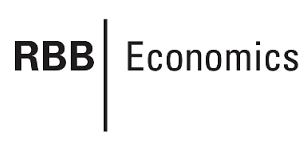 The winners of the Graduate Photographers Award
Magnum Photos are proud to announce ten recently graduated photographers as the winners of the Graduate Photographers Award 2017 in association with Photo London and supported by RBB Economics, The photographers have won mentoring from a Magnum photographer, a portfolio review event with the nomination panel and a slideshow of their work at a prize-giving reception on Thursday 18 May at Photo London.
The winners are: 
Carl Bigmore, Georgs Avetisjans, Kazuma Obara, Lua Ribeira, Martin Seeds, Matthew Broadhead, Michael Vince Kim, Monica Alcazar-Duarte, Sam Ivin, Sian Davey.
The Graduate Photographers Award acknowledges the best emerging practitioners providing them with exposure to both a public and highly professional audience. A team of five industry experts each nominated ten outstanding photographers who have graduated from a UK degree course relating to photography or lens-based media in the last three years. From these nominations, the final selection of ten photographers have been identified by a panel of judges: Mark Power, Magnum Photographer, Michael Benson, Founding Director, Photo London and Shannon Ghannam, Global Education Manager, Magnum Photos.
The Graduate Photographers Award builds on the collective commitment from Magnum Photos, Photo London and RBB Economics in the support, development and advancement of early career photographers.
Shannon Ghannam, Global Education Manager at Magnum Photos London said "It's been exciting over the past 2 years to watch the career progression of those who have won previous iterations of the Graduate Photographers Award. We are grateful for the continued partnership with Photo London and RBB Economics to allow us to continue with this award. The award provides the opportunity to both support and celebrate exceptional photographic talent."
Photo London Founding Director, Michael Benson, added "We are delighted to be working with Magnum Photos again and to be able to present this graduate award at our fair. The commitment to nurturing the next generation of photographic talent runs deep in every aspect of Photo London – from our galleries to our award for the most outstanding young artist to present work at the Fair. This award is an absolutely perfect fit."
Simon Bishop, co-founder and Partner at RBB Economics, said of their support and commitment to the award "RBB Economics is delighted to continue our support of the Magnum Photos Graduate Photographers Award. We are thrilled to be able to offer this unique opportunity to develop new artistic talent and a platform for young practitioners to show their work on such a prestigious and global scale."
The photographers nominated for this year's awards were:
Alecsandra Raluca Dragoi, Aloha Bonser- Shaw, Anne Erhard, Carl Bigmore, Christopher Bethell, Cian Oba-Smith, Davide Meneghello, Derek Man, Dimitri D'Ippolito, Emily Tomasso, Fergus Thomas, Filippo M Nicoletti, Georgs Avetisjans, Glauco Canalis, Helen McGhie, Imogen Freeland, Jadwiga Bronte, James Bannister, Jessica Shurte, Kate Davis, Kazuma Obara, Kerimcan Goren, Liberty Dye, Lua Ribeira, Lucy Yates, Lynda Laird, Mairead Keating, Martin Seeds, Matt Glover, Matthew Broadhead, Mia Dudek, Michael Vince Kim, Monica Alcazar-Duarte, Natalie Paetzold, Paola Paredes, Paulina Korobkiewicz, Peter Holliday, Peter Staniszewski, Ramona Guntert, Rebecca Dann, Richard Dowker, Robert Darch, Sam Ivin, Sian Davey, Tessa Williams, Theo McInnes, Tom Hatton, Yasmin Stephens, Yunya Yin.
The nomination panel were:
Maxwell Anderson – photographer and director of Bemojake Books
Tristan Lund – art consultant and curator
Natasha Caurana – photographer and Senior Lecturer in Photography at the University for the Creative Arts, Farnham, UK,
Michael Segalov – News Editor at Huck Magazine
Sabina Jaskott-Gill – Associate Curator of Photographs, National Portrait Gallery.
Congratulations to all of the nominated photographers and our winners.