Sample our online course led by Matt Black
Matt Black: The Documentary Commitment features 21 in-depth lessons spanning more than five hours, in which photographer Matt Black imparts the vital lessons and advice he has learned across his career. Sharing his pathway into photography, unpacking his major projects, and sharing his key guiding principles needed to be a photographer making meaningful work, often on difficult subjects, this course aims to guide you in forging a connection with a subject, theme or idea that can propel your photography forward.
This trial offers a sample of the course that includes reflections from the photographer on his beginnings in photography, the principles of documentary photography and explores his long-term project American Geography.
Start Your Trial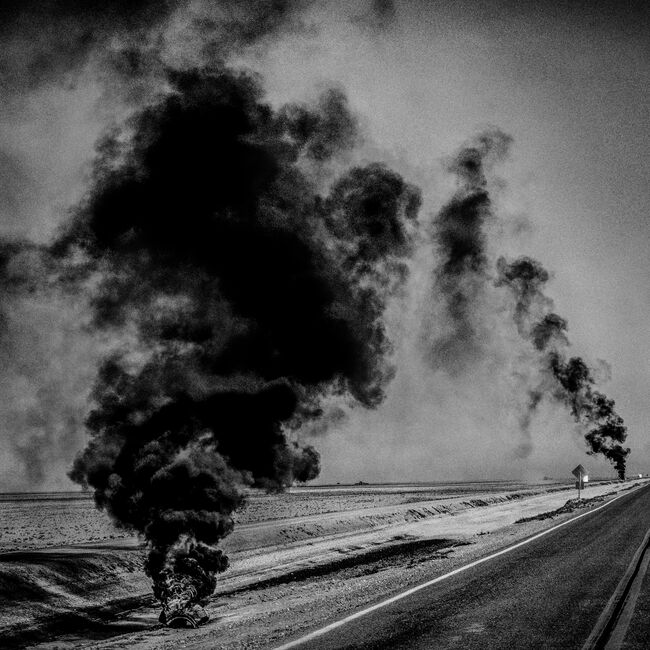 What you'll learn in this trial
Voice and Authorship
Black reflects on his beginnings as photographer and shares his insights and advice on finding your voice as an author of photographs, often rooted in digging into what it is you truly care about.
Principled photography
Matt Black speaks on the key guiding principles when making work about complex social issues. Black shares the importance of the public role of the photographer, and the images they make.
Making American Geography
Learn about how Black undertook this six-year, 100,000-mile mission to convey a nation's grim realities, and help Americans to stop 'unseeing themselves'.
About your tutor
Matt Black lives in California's Central Valley, a rural, agricultural area in the heart of the state. He started photography at his hometown newspaper. His work has focused on themes of geography, inequality, and the environment in his native region and in related places.
Since 2015, he has travelled over 100,000 miles across 46 states for his project American Geography. Other works include The Dry Land, about the impact of drought on California's agricultural communities, and The Monster in the Mountains, about the disappearance of 43 students in the southern Mexican state of Guerrero. Both these projects, accompanied by short films, were published by The New Yorker.
His work has appeared regularly in TIME Magazine, The New Yorker, The California Sunday Magazine, and other publications. He has been honored three times by the Robert F. Kennedy Memorial Prize, including their top honor for journalism. In 2015, he received the W. Eugene Smith Memorial Award for Humanistic Photography, and was named a senior fellow at the Emerson Collective.
The full course offers
21 Lessons
Covering Black's early career, finding your voice as an author, and the keys to principled photography.
5+ Hours
In-depth lessons and case studies totaling more than five hours of high-quality video content.
24/7 Access
No deadlines, no time-limits. Enjoy the content at your own pace, available online 24/7.
Matt Black's American Geography: A Tale of Two Countries
What does it mean for a photographer to dedicate their work to something they believe in passionately and wholeheartedly? Matt Black's work has focused on themes of geography, inequality, and the environment in the United States. In this essay, Magnum's former Cultural Director Pauline Vermare analyses the social and political motivations of Black's work, situating it in the context of 20th century photography that actively fought for justice.
READ MORE