Westfield and Magnum Photos are pleased to announce a partnership to present a rotating digital exhibition of 47 historical and contemporary photographs from the Magnum archives dating from the 1950s to today, shown across fifty screens at the Fulton Center in Lower Manhattan.
"We are thrilled to be partnering with Magnum Photos, the world's premier photography agency, to bring bold and vibrant images by a broad range of internationally renowned photographers to all those who pass through Fulton Center," said Isolde Brielmaier, Westfield's Curator and Executive Director of Art, Culture & Community.
With this installation, Magnum hopes to encourage the viewers to take a moment to look around and discover the beauty in the ordinary, to take to the streets and look at the world with an open mind and eyes wide open.
In partnership with: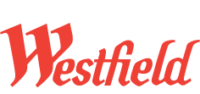 Explore Westfield at Fulton Center